Intimissimi comes to Osnabrück
Italian underwear brand Intimissimi is opening a new store at Große Straße 22 in Osnabrück in February 2022. The previous tenant at the location was Yves Rocher. Lührmann advised Intimissimi and the owner on the lease and acted as intermediary.
Intimissimi is part of the Calzedonia Group, which operates a retail store with its main Calzedonia brand at Große Straße 39 in Osnabrück. 'The company already knows Osnabrück very well', explains Karen Trentmann of Lührmann Osnabrück. 'We are delighted that we have now also been able to bring the Calzedonia underwear label to Osnabrück's city centre'.
The new store has 45 square metres of retail space for lingerie, nightwear and homewear for men and women. From mid-January 2022, the conversion work will begin so that it can open in the spring of 2022. 'Intimissimi is a great fit for this very prime location on Grosse Strasse, right next to the Lengermann & Trieschmann fashion house,' Trentmann emphasises. The new tenancy will have a positive impact on overall customer frequency.
As the owner of the prime location property, Hockemeyer Grundstücksverwaltungs GbR was particularly keen to find a tenant that would further enhance the pedestrian zone in Osnabrück. With a very appealing store design and fashionable underwear, the new tenant Intimissimi rounds off the range in this sector at the Osnabrück location.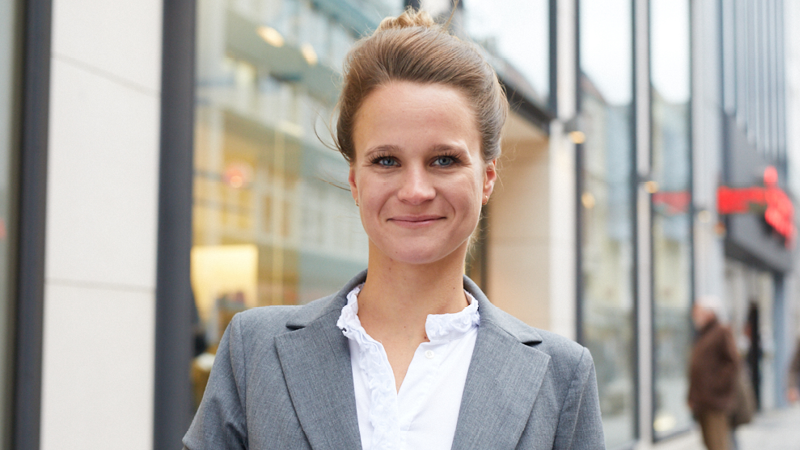 The Calzedonia Group was founded in 1986 in Verona. Intimissimi has been in business since 1996, and the group also includes Tezenis, Falconeri, Signorvino and Atelier Emé. Calzedonia is currently represented in 57 countries worldwide with 4,900 of its own stores.
More about Intimissimi: www.calzedoniagroup.com/en/the-group/our-brands/intimissimi
About us
We connect potential – as Germany's real estate specialists for prime locations. There is a perfect location for every brand, every tenant and every project. Lührmann Germany, headed by Managing Directors Achim Weitkamp, Mario Hampel and Michael Backhove, operates from six locations. Berlin, Düsseldorf, Frankfurt, Hamburg, Munich and Osnabrück form the optimal network to consolidate our expertise in the business areas of Retail, Office, Hotel & Hospitality, City Investment and Big Box Retail for you. This enables us to reach all locations in German metropolitan regions within a very short time. And our excellent knowledge of properties, people and markets, combined with a passion for the perfect deal, provide the conditions for a perfect match. And this has been the case since 1992.
Press contact
Regine Hoffmeister
Tel +49 (0)541 2 99 99 68

www.luehrmann.de