Lührmann brings Apple's second flagship store to Berlin
Apple opened its second Berlin flagship store on 2 December 2021 in the optimum location at Rosenthaler Straße 44 opposite Hackesche Höfe. Lührmann prepared, conceptually supported and brokered this lease in close coordination with VALUES Real Estate, the project developer of the three-part building ensemble.
As the anchor tenant with around 1,100 square metres of ground-floor shopping space, Apple is moving into the largest ground-level retail area within the attractive new mixed-use 'Rosi' ensemble in the popular Scheunenviertel district in Berlin-Mitte. 'We are very proud that we were able to attract Apple for this first-class property at Hackescher Markt', explains Lührmann Managing Partner Mario Hampel. As an international visitor magnet, Apple will attract additional passers-by and thus purchasing power to the district and further increase its attractiveness.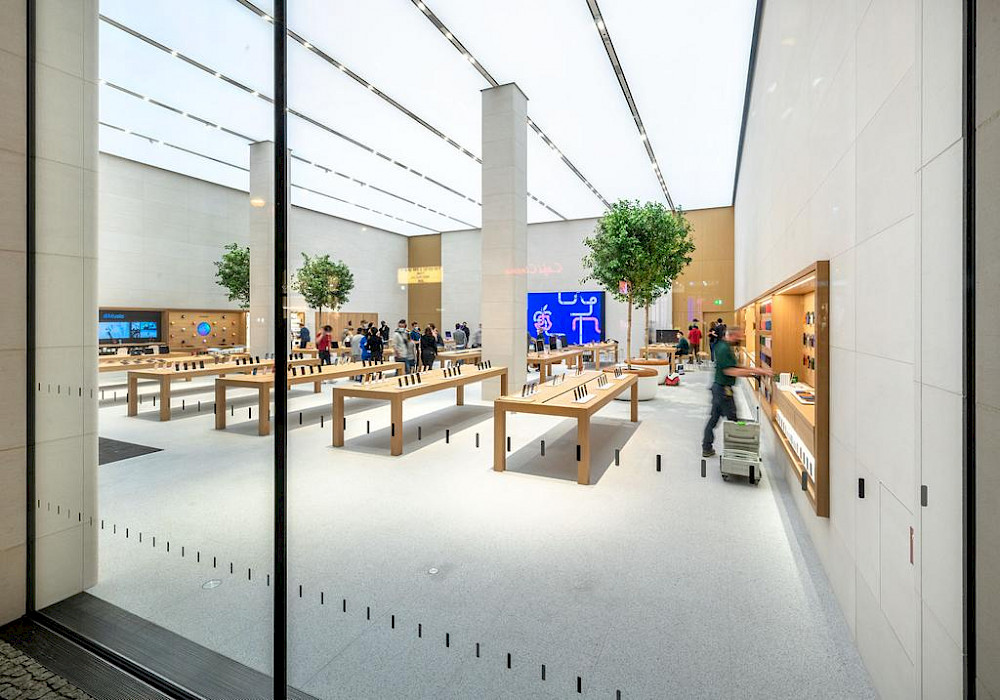 Lührmann already acted in an advisory capacity during the purchase of the property by project developer VALUES. Apple was in talks to be the main tenant from an early stage. 'The development of the Apple store was a special challenge in terms of meeting VALUE's high demands for perfection and quality. With the design of our property, we have succeeded in meeting Apple's formulated brand claim', says Dr. Thorsten Bischoff, Managing Director of VALUES Real Estate.
'Especially in these times, Apple's new store is a real highlight for Berlin', emphasises Mario Hampel. Apple is making a statement of international significance with its new store in Berlin.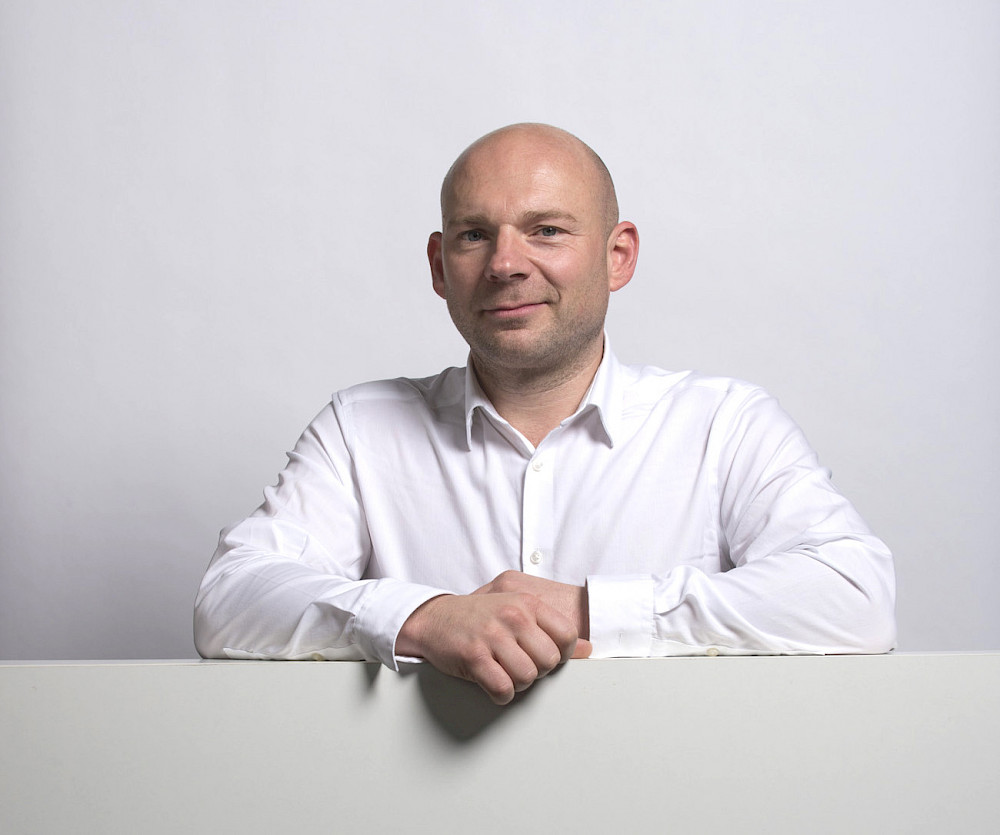 The Apple store on Rosenthaler Strasse is designed with conduit pipes in blue and pink, reminiscent of the many coloured water pipes that currently transport groundwater from the city's various construction sites to the Spree River and other canals. Apple itself says on its website: 'Here in Berlin-Mitte, where everyone has a creative construction site, we support everyone who puts their ideas into practice, tries something new or starts from scratch. Because anything is possible in Mitte. And that's exactly why we're here'.
130 employees work at the store 'in the creative heart of Berlin'. Consultations are available in 35 languages. 280 products are available to try out.
Of particular note: Apple Rosenthaler Strasse is the first Apple Store in Europe to have a new pick-up area. Here, items ordered online can be picked up directly.
www.apple.com/de/retail/rosenthalerstrasse
About us
We connect potential – as Germany's real estate specialists for prime locations. There is a perfect location for every brand, every tenant and every project. Lührmann Germany, headed by Managing Directors Achim Weitkamp, Mario Hampel and Michael Backhove, operates from six locations. Berlin, Düsseldorf, Frankfurt, Hamburg, Munich and Osnabrück form the optimal network to consolidate our expertise in the business areas of Retail, Office, Hotel & Hospitality, City Investment and Big Box Retail for you. This enables us to reach all locations in German metropolitan regions within a very short time. And our excellent knowledge of properties, people and markets, combined with a passion for the perfect deal, provide the conditions for a perfect match. And this has been the case since 1992.
Press contact
Regine Hoffmeister
Tel +49 (0)541 2 99 99 68

www.luehrmann.de