Lührmann brokers residential and commercial building in Trier city centre
The residential and commercial building at Fleischstraße 52 in Trier is changing hands: Lührmann Düsseldorf has brokered the property in a prime location to an asset management company from Trier.
The prestigious residential and commercial building with a total area of 660 square metres was sold by Aachener Grundvermögen in Cologne. On the ground floor of the building is a 245-square-metre store, which has since been leased to an optician chain with the help of Lührmann Düsseldorf. There are four rented residential units on the upper floors.
'We were able to achieve a very good result for sellers and buyers thanks to our excellent network and market knowledge in Trier', explains Jan-Phillip Cremer, Authorised Signatory and Investment Team Leader at Lührmann Düsseldorf Fleischstrasse in Trier's city centre is one of the oldest and most popular shopping streets in Germany.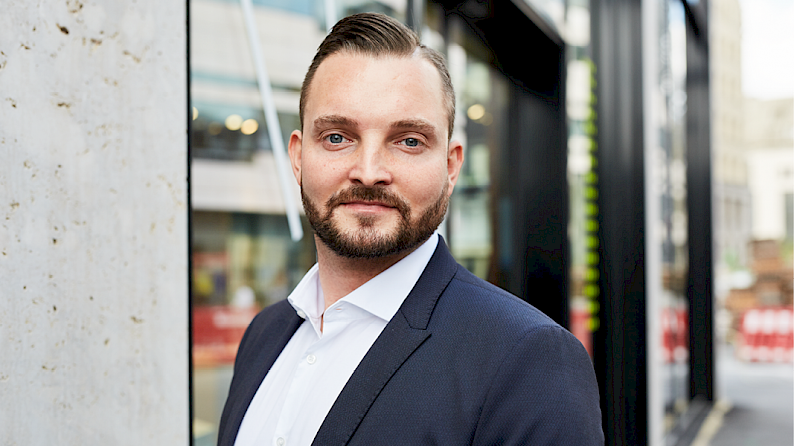 About us
We connect potential – as Germany's real estate specialists for prime locations. There is a perfect location for every brand, every tenant and every project. Lührmann Germany, headed by Managing Directors Achim Weitkamp, Mario Hampel and Michael Backhove, operates from six locations. Berlin, Düsseldorf, Frankfurt, Hamburg, Munich and Osnabrück form the optimal network to consolidate our expertise in the business areas of Retail, Office, Hotel & Hospitality, City Investment and Big Box Retail for you. This enables us to reach all locations in German metropolitan regions within a very short time. And our excellent knowledge of properties, people and markets, combined with a passion for the perfect deal, provide the conditions for a perfect match. And this has been the case since 1992.
Press contact
Regine Hoffmeister
Tel +49 (0)541 2 99 99 68

www.luehrmann.de