Trio of transactions: Lührmann has acted as an intermediary to private investors in Trier, Leverkusen and Düsseldorf
Properties in prime locations on Trier's main market, Düsseldorf's Mittelstrasse and Wiesdorfer Platz in Leverkusen each have new owners - they have moved from private hands to the portfolios of family offices or regional investors. LÜHRMANN advised on the transactions. Jan-Philip Cremer, Senior Consultant at LÜHRMANN in Düsseldorf, talks about the special features of advising local and regional investors: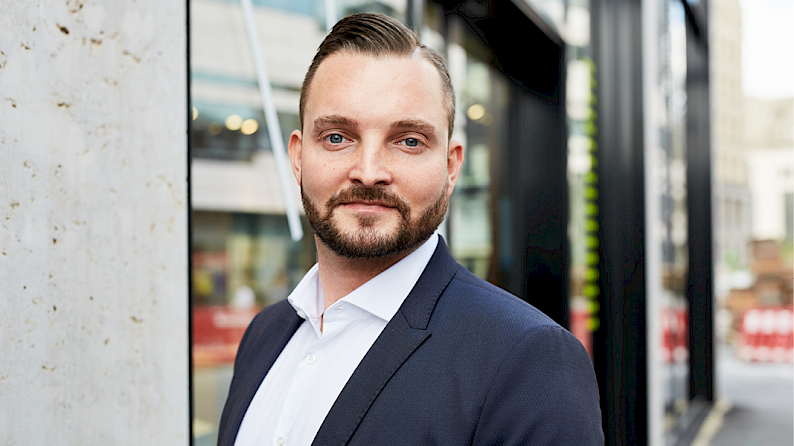 Advice for private owners: sharing market knowledge transparently
'Information about sales plans often makes the rounds very quickly. Private investors therefore attach a great deal of importance to confidential discussions'. He says it is important to show current market developments in a transparent manner. 'Over the years, purchase price factors and rental rates have risen consistently. The peak has now been reached in many cities, but for the most part it has gradually been declining since the beginning of 2018', Cremer said. He cites Trier as a positive example: demand in the city centre with its attractive circular route via Simeonstrasse, Hauptmarkt, Grabenstrasse, Brotstrasse, Kornmarkt and Fleischstrasse is very high. Tenants are looking for small to mid-sized retail space for trade and gastronomy; private as well as semi-institutional investors are interested in making purchases. According to surveys by Lührmann, prime rents and purchase price factors have risen sharply over the past ten years. 'The retail sector in Trier is doing well, mainly due to flourishing tourism. Purchasing power is brought into the city from the surrounding regions and nearby Luxembourg', says Cremer.
Prime rents are often the starting point for consultations
Trier is a good example of successful retail development in recent years, says the senior consultant, assessing the situation. 'Achievable rents are often the starting point in our consultations', he says. 'It is important for us to provide transparent information about potential and changes in locations'. This is also the case in Leverkusen, for example. Although the tenant mix there has not changed massively in previous years, however, the passing trade in the prime location has shifted towards the 'Rathaus-Galerie' shopping centre as a result of project developments. The consultants at Lührmann assess the retail situation in Leverkusen as sustainable and good, despite the strong competition from Cologne and Düsseldorf. This is underpinned by an examination of the development of prime rents and purchase price factors in the Lührmann CityLife Facts.
Rents and factors are rising continuously in Düsseldorf, the capital of North Rhine-Westphalia. 'The total retail space is relatively small compared to other cities of this size', says Hendrik Poggemann, Managing Partner of Lührmann Düsseldorf. The demand for rental properties as well as investment opportunities is very high. In addition to project developments and the search for locations by consumer and luxury brands, the Königsallee as one of the best-known shopping streets in Germany and the tourist pull would be further reasons for the continued very positive development of the city.
LÜHRMANN brokers three properties to private and regional investors 
In Trier, a regional group of investors has taken over the property at Hauptmarkt 5. Around 1,500 square metres of total space are available there. The lease agreement with the operator of the restaurant 'Weinstube zum Domstein' continues to exist on a long-term basis. The Görgens Group from Cologne is the new owner of the property at Wiesdorfer Platz 47-53 in Leverkusen. In the future, the buyer will use part of the approx. 3,500-square-metre space for its 'OLYMP & HADES' fashion concept. The store has already opened. 'DIESEL' is a tenant in the Mittelstraße 9 commercial building in Düsseldorf. A local family office purchased the building from a private owner. The total area is about 840 square metres. The parties have agreed not to disclose the respective purchase prices.
About us
We connect potential – as Germany's real estate specialists for prime locations. There is a perfect location for every brand, every tenant and every project. Lührmann Germany, headed by Managing Directors Achim Weitkamp, Mario Hampel and Michael Backhove, operates from six locations. Berlin, Düsseldorf, Frankfurt, Hamburg, Munich and Osnabrück form the optimal network to consolidate our expertise in the business areas of Retail, Office, Hotel & Hospitality, City Investment and Big Box Retail for you. This enables us to reach all locations in German metropolitan regions within a very short time. And our excellent knowledge of properties, people and markets, combined with a passion for the perfect deal, provide the conditions for a perfect match. And this has been the case since 1992.
Press contact
Regine Hoffmeister
Tel +49 (0)541 2 99 99 68

www.luehrmann.de